Are you a rural farmer trying to find methods to make your business more successful? Government subsidies are a fantastic opportunity to put money into your future and ensure that your farm is running smoothly. The good news is that there are many government subsidies available, especially for beginning or small-scale farmers who might not have access to conventional funding sources. In order to optimize their investment in their business, small farmers should be aware of the several government incentives listed in this blog article. You're likely to discover something that suits your requirements and budget, from grants for environmental enhancement to pay for research costs to supporting agricultural training programs. In order to learn more about these important resources, continue reading, and be ready to start investigating how these funds may give your farm the boost it needs.
USDA Value-Added Producer Grants (VAPG)Program
The U.S. Department of Agriculture (USDA) offers financial support to farmers and ranchers through this program in order to market or sell value-added agricultural goods. This software might be a priceless tool for you if you're trying to create a new product line, boost sales, or enhance the value of your current items. Also, it could raise your profit margins, allowing you to develop and expand without having to raise more money. Also, by generating new employment and business possibilities in the region, the initiative aids in the growth and expansion of rural towns.
Rural Business Development Grants (RBDG) Program
Grants are available via this program to assist initiatives that enhance economic development in rural regions and the creation or maintenance of jobs. While these subsidies may be used for a variety of programs like farm labor housing, business training, technical help, job creation efforts, and more, it is a fantastic method for farmers to invest in their companies while supporting the broader expansion of their local economy. The USDA furthermore funds technological innovations and renewable energy initiatives so you may benefit from contemporary solutions without having to pay out-of-pocket costs. Also, the federal benefits for farmer-veterans are another excellent investment opportunity for those who have served in the military.
Rural Microentrepreneur Assistance Program (RMAP)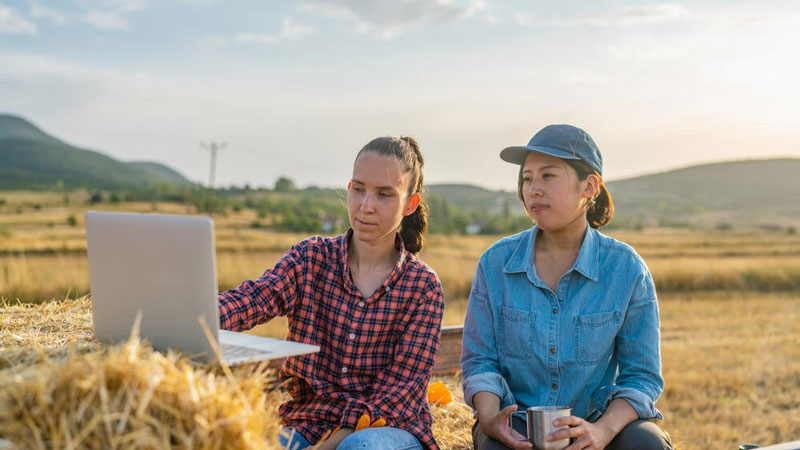 Small enterprises in rural regions with less than 10 employees are given aid under the RMAP program. This covers collaborative initiatives and business loan funding that can be applied to the growth and development of a new product or service line. Another advantage of this award is that it can give recipients access to long-term success-enhancing professional training tools, such as financial management courses. Also, the RMAP award gives recipients access to credit and financing options, which is very beneficial for small farmers.
Beginning Farmer and Rancher Development Program (BFRDP)
Beginning farmers and ranchers who would not otherwise have access to resources and technical assistance benefit from the BFRDP. For individuals who are just starting out, the program provides training programs in disciplines like finance, production techniques, and business planning so that they may build the skills they need to succeed in the agricultural industry. Moreover, the initiative provides funding to colleges and training programs with a focus on serving small farmers.
Specialty Crop Block Grants
The Specialty Crop Block Grant Program gives money to states that they can utilize to support programs including farmer training, research, and specialty crop promotion. Applicants must produce an agricultural commodity that is regarded as a specialty crop and meet the requirements for a small or mid-size farm (as specified by their state) in order to be eligible for the program. The only thing that distinguishes this award from others is that it provides smaller family farms with greater financing than bigger commercial farms do.
Conservation Stewardship Program
Farmers and ranchers that adopt cutting-edge strategies for soil conservation, water preservation, and other sustainable agriculture practices are given financial support under the Conservation Stewardship Program. For small-scale farmers who wish to use the most recent conservation management practices on their farms but have limited resources, it is a fantastic alternative. The program also offers incentives for investing in environmental measures that improve soil health and safeguard natural resources as well as for implementing long-term resource management strategies.
National Institute of Food and Agriculture Beginning Farmer and Rancher Development Program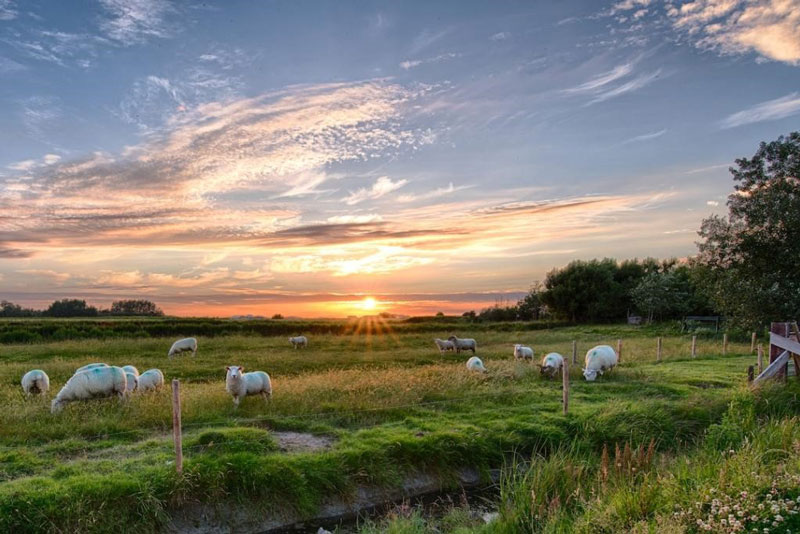 This program, which is housed under the National Institute of Food and Agriculture, gives funds devoted to giving educational help to new farmers and ranchers in order to guarantee that they have the skills and knowledge required to manage a successful business. Money may be utilized for a variety of purposes, from creating and carrying out successful company strategies to managing marketing campaigns.
Farmers Market Promotion Program
The financing provided by this program can be used for a wide range of initiatives aimed at raising the profile of your farm, including direct-to-consumer sales operations, farmers' markets, or even agritourism initiatives like instructive farm tours. Small farmers may boost their farm's visibility and attract more clients by taking advantage of this initiative.
Rural Energy for America Program (REAP)
This award offers money for solar panels, equipment upgrades, and other expenditures that can lower a small farm company's operating expenses. These investments will enhance energy efficiency. Long-term sustainability and cost-effectiveness might be greatly improved by doing this for your farming enterprise. One thing to bear in mind is that the REAP program may also pay up to 25% of the overall project costs.
If you want to obtain your organic certification, this program may be able to help you financially with the costs of doing so through authorized certifying agents. If you wish to develop into selling organic items, this is a crucial step, therefore seize the chance if it arises in your region. The government will pay up to 75% of the cost of organic certification under this scheme.
Conclusion
To summarize, small farmers who wish to maximize their agricultural company should be aware of the government awards stated above. These incentives assist small farmers in carrying out crucial agricultural tasks that would be otherwise beyond reach, such as organic certification and greater access to cutting-edge technology. Small farmers would be prudent to make the most of these awards in order to secure a prosperous future for their agricultural business.