So you've finally decided to open a TikTok account and give a shot at creating content. Social media platforms like TikTok have successfully created the illusion of being socially accepted when you have engagement on your posts which is validated through factors such as views and likes. Thus it's only natural to desire more views and likes on your posts.
Even though views matter while assessing your engagement, likes feel a little more validating as people have consciously shown a liking or appreciation towards your content by double tapping on their screens. If you too crave the social validation of getting admiration and appreciation from strangers (don't worry, we have all been there), we'll sort you out right away.
Here are 7 strategies to help you get the desired number of likes on your posts.
Hashtags are a crucial element that helps the TikTok algorithm figure out what type of content you're posting and who might be interested. Using hashtags in the captions of your post will help the TikTok algorithm push your content to your target audience and increase the chances of likes per view. If your content is received by the type of audience that is more likely to like your content, then there is a higher possibility of increased engagement.
You can either use niche hashtags related to your content or trendy hashtags. Using trendy hashtags is a great way to make your content reach a broader range of audience and go viral. Thus use your 150-character limit wisely and utilize it with as many relevant hashtags as possible.
The Shorter, The Better
Short and sweet is the way to go! With people's reduced attention spans, it is challenging to hold or indulge the audience for extended periods of time. So make sure to put across your point as briefly as possible. Although you can create TikTok videos lasting up to 10 minutes long utilizing a TikTok video editor, keeping them shorter than 30 seconds would be in your best interest. Even the algorithm works best for videos that span less than 30 seconds and even better for videos that are less than 10 seconds. Your videos have an increased chance of being watched throughout and rewatched if they last 7-10 seconds long. This will not only increase the number of views but will also prioritize the video in the eyes of the algorithm as it favors videos with high completion rates and considers it a strong interest indicator.
Consistency is Key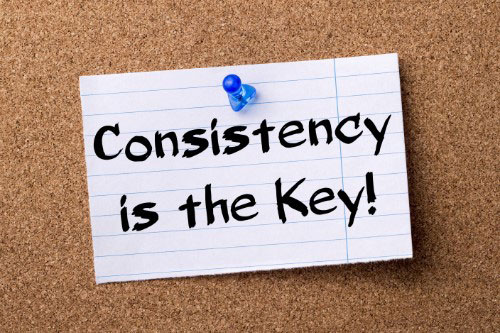 TikTok recommends posting 1 – 4 videos per day as the more videos you have, the better chances your videos will land on people's "For You" pages. TikTok is a very fast-paced platform, and the "on-the-go" content format won't overwhelm your followers as much with your constant uploads as it might on other platforms like Instagram and Facebook. Therefore, posting clips regularly is your best bet for getting great views and real likes on TikTok.
Trending Music
TikTok has played a significant role in popularising several sound effects, dialogues, and songs to a great extent. Whether it be a song with a catchy hook step or a sound effect or dialogue to tickle the funny bone through meme-ing it in your videos, using trending sound effects in your clips will significantly improve the chances of a wider engagement as TikTok will show it to other users who are browsing through clips with the same audio. You can easily find trending sounds under Add Sound tab. We advise you to try to put your own creativity or your own spin on the trending sounds to maximize the number of double taps you get on your videos.
Interacting for Attracting Followers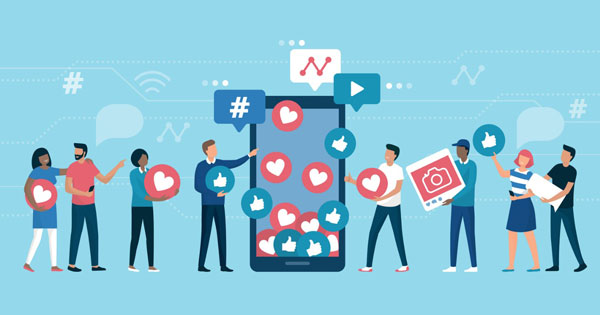 One of the easiest ways to attract new followers is by interacting with other TikTok users and influencers. Collaborating with other TikTokers is an easy segue to a new base of followers. Reach out to other TikTokers, preferably with similar target audiences, for collaborations that will help grow each other's exposure to new followers. TikTok has built numerous features to help you interact, collaborate and connect with other users on its platform. TikTok's Duet feature is a fantastic way of collaborating with fellow TikTokers' popular content and gaining access to their follower base. You can sing or dance along or give a funny or opinionated commentary sharing your two cents while on a split screen with the other creators' content.
Post on Time!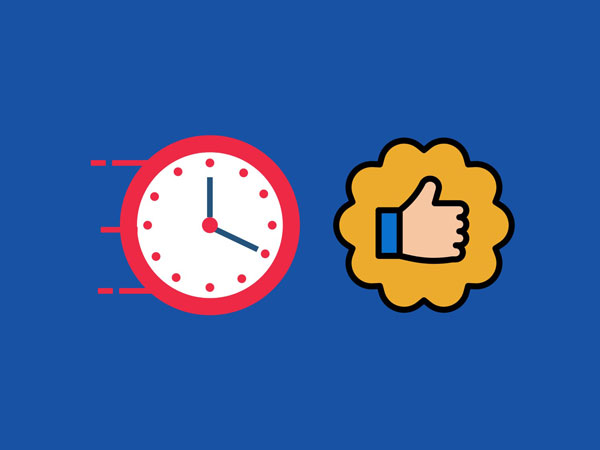 Your followers and viewers can be from various time zones or have busy work hours from day to day, so timing your uploads can be crucial in getting the optimum amount of reach for your content. You can use your account analytics to get an insight into when your followers are most active and schedule your uploads accordingly.
Spread the word on other platforms as well
Cross-platform promoting is a day-old trend followed by creators trying to garner new sets of eyes for your uploads. Promoting your content on other social media platforms, especially those with similar content formats like Instagram Reels, can effectively boost their TikTok content. Different platforms' algorithms consider different factors while determining posts with quality content and high reach. Thus, posting on more than one platform may get your content favored by one algorithm or the other, widening your reach. You can even use a more subtle approach by posting glimpses of your TikTok content on other social media platforms and directing them to TikTok to view the final or finished product. Ensure you link all your accounts throughout your social media so that users can easily navigate across all your accounts.
Conclusion
Getting your desired reach, fame, and followers may look like seven seas away, but if you stay focused and follow all the strategies mentioned above and post content consistently, we are sure you'll get there in a jiffy. Finding your own groove on TikTok can take some time but don't lose hope and keep striving to create engaging content for your followers.